Reviews
Nice!
I really liked my candles!
Love!
I ordered this for my sisters 40th birthday, during holiday season and very last minute. I reached out the owner requested fast shipping and they were super accommodating and it made it to my sisters house on the day of her birthday. She absolutely loves it!! She said it's almost too beautiful to burn! Def will order more candles from here. Great products and even better customer service. Love it!!!
Gift wrapping
Not gift wrapped, had to do it myself
Candle
The candle does not stay lit
Wonderfully unique!
My wife has been involved with crystals, essential oils, reiki, etc… these candles are not only big and last long, but give out wonderful gems and trinkets! She has loved everyone I've bought so far, not to mention the aroma they give off!!! Very pleased and will continue supporting them!!!
Keeping alive the 5000 year old art of
CANDLE MAGIC
"Learn the rules like a pro, so you can breakthem like an artist."
-Pablo Picasso
"Absolutely love it though! One of my favorites since we started!"
– Emily, @birn_17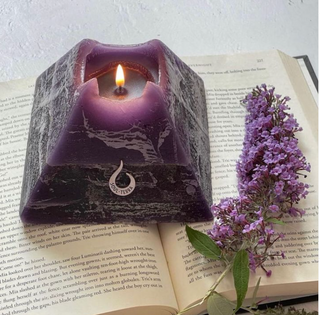 Share your journey: #soulterra